Box Stick Mini
585ml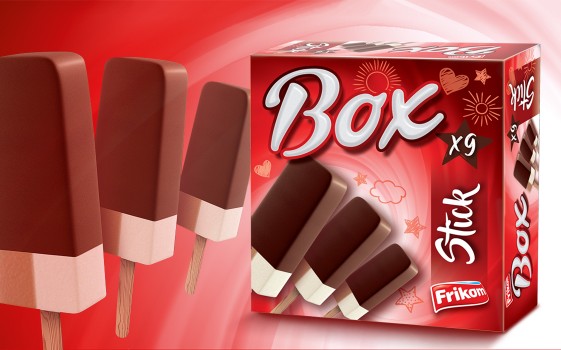 Nine irresistible ice cream sticks in only one pack will delight all household members and fulfill the expectations of the youngest.
Vanilla and chocolate ice cream with creamy, cocoa topping represents a great refreshment and dessert after every meal, loved by all generations.
Practical packaging containing nine ice creams is a splendid dessert and refreshment at any moment.