Super Box Stick
600ml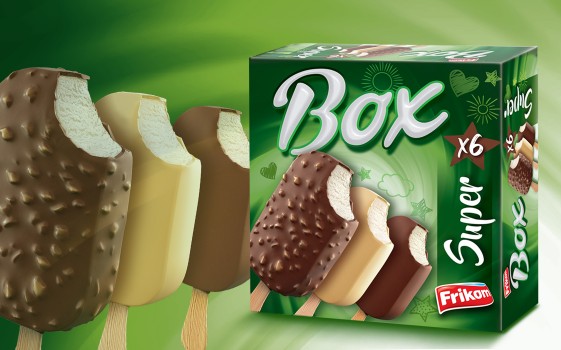 When mother loves white chocolate, father likes almonds and kids prefer milk chocolate, it is really difficult to cater for all tastes. Luckily, Frikom has got a solution!
Six ice creams with vanilla flavour on stick are coated with chocolate, which perfectly fits their soft filling.
A bite into white, milky or chocolate with hazelnuts provides the most gentle sweet surprise for every ice cream lover.