Plazma soft ice cream
170ml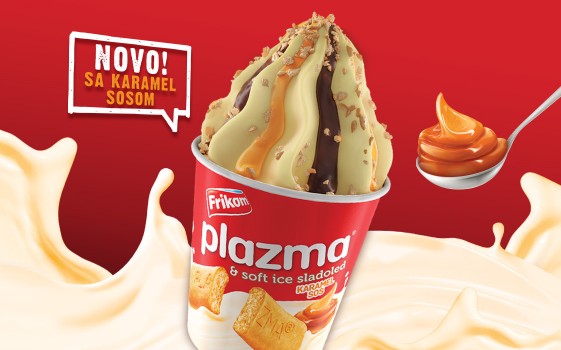 Frikom invites you to a new ice cream experience - Plazma soft ice cream with caramel sauce and creamy biscuit ice cream, irresistible chocolate topping and crispy Plazma slices.
Plazma soft ice cream will give you many opportunities to enjoy, because when ice cream and Plazma come together, there can be only one result - the perfection of taste you will not resist!
New Plazma soft ice cream – simply irresistible.