Pizza Extra Capricciosa
420g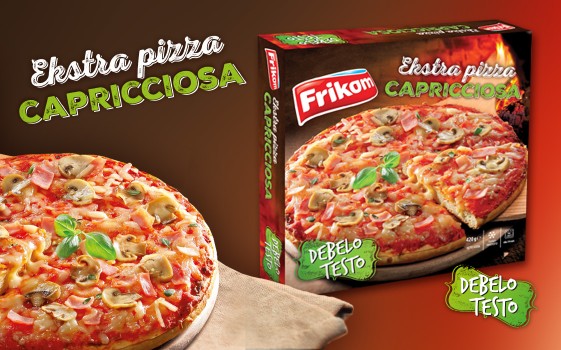 Pizza Capricciosa is the queen of classic pizza, with an irresistible aroma and taste.
For true lovers of this Italian speciality, we prepared Pizza Extra Capricciosa with thick dough.
Rich taste and more of fine dough will bring yu even greater enjoyment. In only few minutes, you can delight your household members or guests with a top quality pizza.
Preparation:
Take the pizza out of its packaging and, without thawing it, bake it in the pre-heated oven at 180 - 200ºC for around 14 minutes, until cheese melts and the pastry colour becomes golden - brown.
Use the instruction for preparation purposes and adapt the preparation to the oven in your home.