Lasagne Bolognese
450g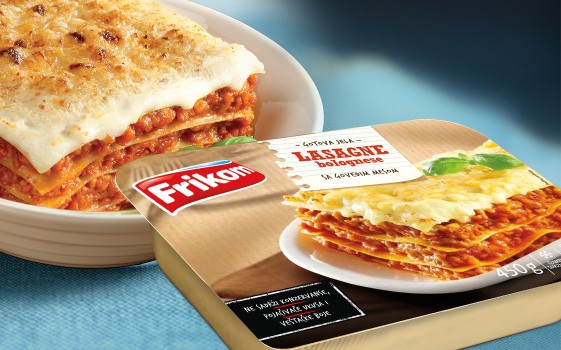 Frikom Lasagne Bolognese can be prepared in a very simple way and you can enjoy one of the most tasteful Italian specialties.
Top meal from tasty beef, tomato sauce and béchamel sauce, you can prepare in just a few minutes!
Preparation:
Microwave

10-12 min

Oven

30-35 min
The product can be prepared in one of the following manners with no prior defrosting:

Oven: Heat the oven at 180ºC and then place the product whose lid has been removed to the center of the oven and bake from 30 to 35 minutes.

Microwave: Remove the lid from the product and place it in the microwave, heat with maximum power 10 to 12 minutes.