Yellow Beans
900g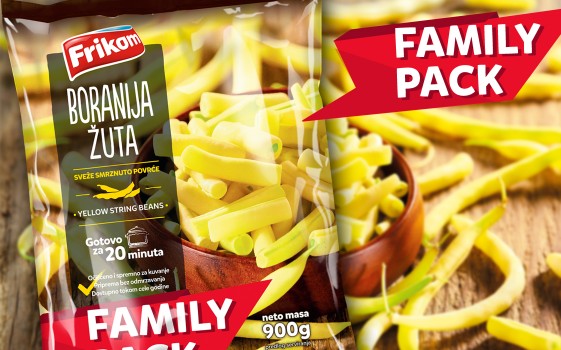 Frikom yellow beans are now available in a new, larger family package of 900g.
This vegetable of interesting shape can be turned into a real gastronomic treat in the hands of creative chefs. You certainly remember your grandma's delicious meals with string beans, that you still dream of today. The yellow beans, as well as other vegetables from legume group come from Central and South America and have been the main source of proteins for many American Indian tribes for centuries.  
Frikom yellow beans are available throughout the year and can be prepared in various ways, cooked or fried, and enrich juicy meat steak, fish fillet, pasta or risotto. You can also prepare a delicious moussaka with yellow beans, with the addition of meat.
Similar products