Aronia Mix
300g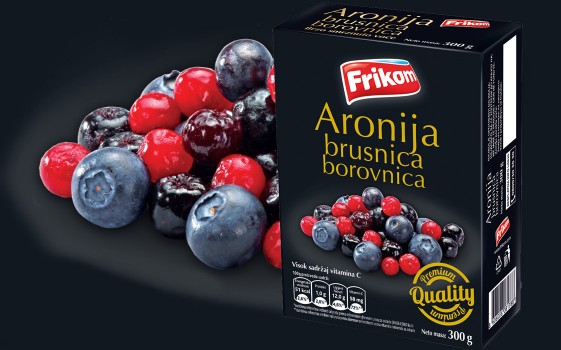 Aronia, cranberry and blueberry mix is a premium fruit combination. Aronia is a natural high vitamin C source and in combination with cranberry and blueberry it represents a true energy "bomb" for your organism.
Frikom mix: aronia, cranberry and blueberry is available throughout the year and a fast, practical and simple solution for all those that eat properly and healthy. This combination of fruit is good for preparing tasty healthy shakes, syrups, jams as well as cookies, cakes, ice creams. 
Preparation:
Defrost the product at room temperature for 2 - 2.5 hours. Microwave fast defrosting takes about 5 – 6 minutes. After defrosting, use the product as fresh fruit.