Raspberry
400g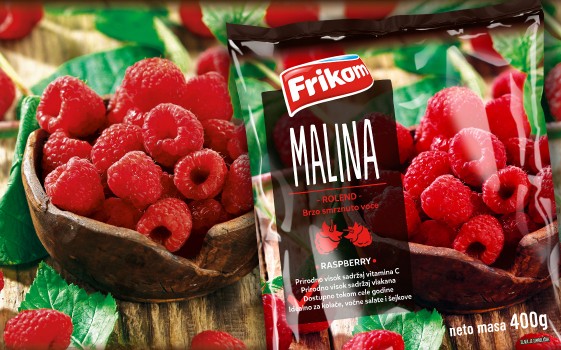 Raspberry comes from South Eastern Europe and can be found in forest areas as self-grown plant. Today raspberry is grown in gardens of fans of this irresistible fruit. It excites with refreshing taste in all forms so it cannot be ignored as an ingredient of tasty treats. This famous fruit is known for its high content of vitamin C and antioxidant properties.
Frikom raspberry brings you this refreshing fruit all year long. Raspberries are an excellent complement to cakes, especially fruit cake with egg white crust or cakes with mascarpone and cream. They are welcomed as topping for ice-cream cups, pana cotta or with vanilla pudding.
Preparation:
Thawed the product at room temperature for 2-2.5 hours. Quick thawing in the microwave oven takes 5-6 minutes. After thawing use as fresh fruit.