Smoothie Mix
350g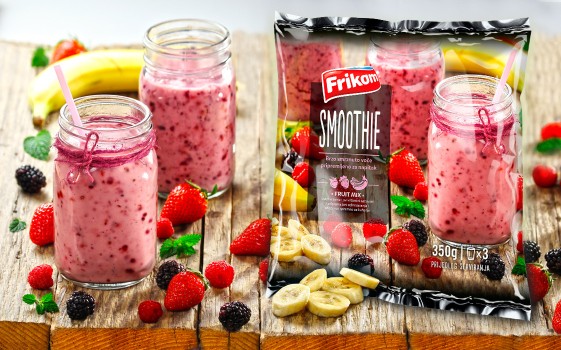 Frikom included Smoothie Mix into its range of products, a fruit mix including banana, blackberry, raspberry and strawberry. Smoothie Mix is rich with vitamins, minerals and enzymes thus representing an ideal mixture of fruit for fast smoothie preparation. You can use it between meals since it keeps the organism full and provides necessary ingredients required for normal living.
Advantages: saves time, all vitamins are preserved, preparation without defrosting (simple preparation), kids love smoothies.
Preparation:
Put Frikom Smoothie Mix into blender, add 0.5 l of yoghurt, spoon of honey or sugar, as you wish, and mix until the mass is uniform. Poor in a glass and enjoy this fruit smoothie right away.